PSYCHEDELIC ARTHOUSE MEETS CARNIVAL FUNHOUSE
Discover the Story behind Wink World Funhouse in Las Vegas
Wink World is a visually and sonically dynamic exhibit created by Chris Wink, who is best known as being one of the three Co-Founders and the Chief Creative Officer of Blue Man Group.
At "Wink World: Portals Into the Infinite", guests journey through six infinity mirror rooms; each containing a distinct combination of light, color, sound, and motion.
Wink drew upon his well-honed skills as an innovative experience designer, a music composer, and purveyor of high-impact multimedia entertainment to create a unique exhibit that celebrates life's infinite possibilities.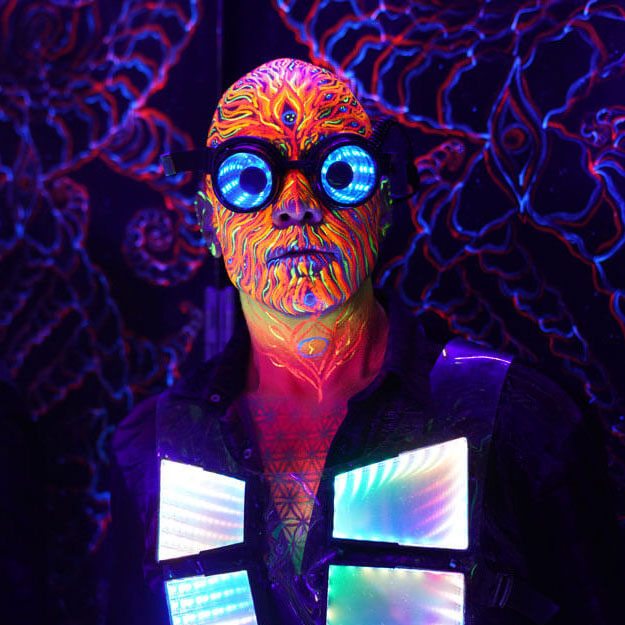 Chris Wink is famously known for being the co-founding performer, writer, director, and composer of Blue Man Group, the ground-breaking show combining theatrics, art, music, and technology to create a wildly interactive, percussion-driven multi-media experience. He is an award-winning writer and performer, Grammy-nominated composer and a frequent public speaker on the subject of creativity.
To get people in the mood for this infinity focused meditation, Wink enlisted the talents of rising art-star Alex Aliume to make a psychedelic, 3D black light art gallery in the expanse that leads to the first Infinity mirror room of the exhibit. Together they chose 15 of Aliume's artworks that relate in some way to the concept of infinity. Aliume's work was already featured inside the sixth infinity mirror room, the gift shop and across the entire façade, but Wink wanted to give Aliume an additional space where guests could enjoy his distinctive art in a gallery-like setting.
Guest entering the Alliume Gallery will receive ChromaCepth 3D glasses
that make the colors appear to be floating in separate planes. According to Wink, "This effect makes you feel like you're literally going inside the art."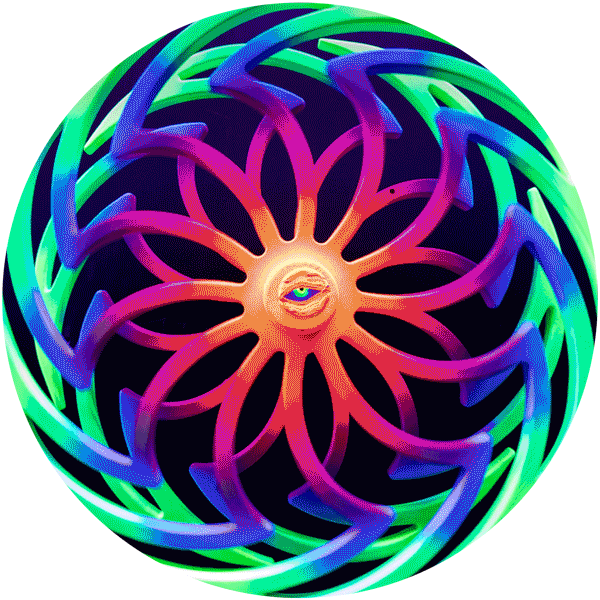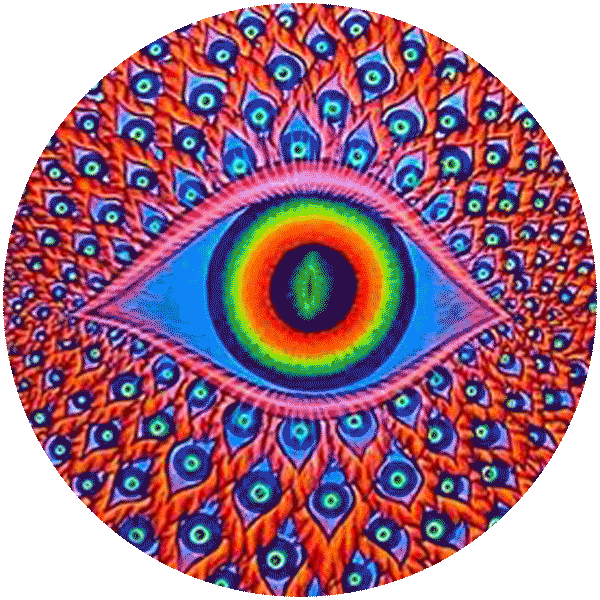 CHANGING WHAT IT MEANS TO "WINK"
Wink also commissioned Aliume to create a painting for the Wink World logo. Wink requested that the work contain one open eye (to represent looking outwardly at the world with wide-eyed wonder) and one closed eye (to represent looking inwardly at the world of imagination). In this contest, a "wink" is more than just an indication that someone is kidding. It represents a hybrid world th's part reality, and part imaginary and dream-like, just like Wink World.
Wink also requested that Aliume's painting contain one raised hand (in gesture of irreverence). Wink feels that all artists must live in this duality between reverence and irreverence; On one hand, it is important artists to learn their craft and be grateful for the innovations and wisdom created by their artistic "elders". Yet, it is equally important for artists to respect their own instincts, even if they run counter to existing traditions and norms. It takes a touch of defiance for artists to find their own voices.
To produce the music, Wink teamed up with one of his principle
Blue Man Group
musical collaborators,
Chris Dyas. Dyas
served as the Producer as well as a multi-instrumentalist and co-composer along with Wink for three of the tracks. Wink also assembled a group of talented musicians and composers to help complete the music for the six rooms including
Lucy Weld
(Composer/singer "Loving Tone" Room 6)
Nash Myer
(Composer/Producer "Fallen" Room 1)
and
Sarah Charness
(Composer Violinist "Cryorhythmic" Room 4)
. For Room 5, Wink and Dyas worked with vocal beatbox artist and throat singer
J. Stone
and vocalist
Kéren Tayar
. For Room 2,
Alex Aliume
lent his services as a Jaw Harp player.